For many of us our early (and in my case often further) education was augmented by these marvellous books and the near-photographic images which illustrated every second page. As part of the Gravity Fields Festival currently underway in Grantham and which honours the life, work and legacy of Sir Isaac Newton, there is a free exhibition of Ladybird art from their many science and nature editions over the years. Some of these are as familiar to me today as when I last saw them some decades ago, proof of a young child's eagerness and thoroughness as he absorbed the contents - so much so that they, to me, have the quality of icons about them and constitute an immediate and massive nostalgiac wrench back into a childhood long thought left behind.
A few tasters - wish I could be there...
"Growing Up" from "The Human Body"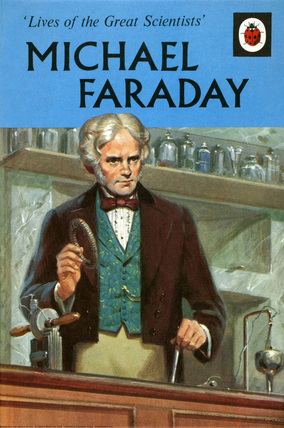 "Michael Faraday" cover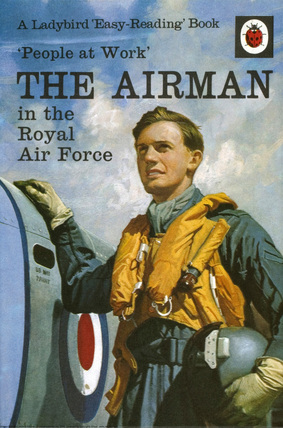 "The Airman in the Royal Air Force" cover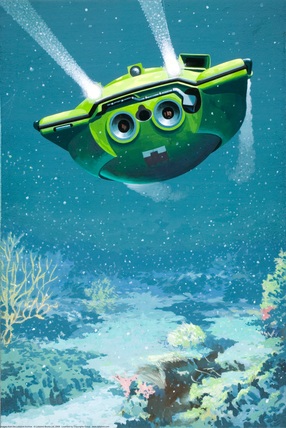 "Diving Saucer" from "Underwater Exploration"
"The Story of Railways" cover