Below are listed the names of 20 businesses, enterprises, commercial establishments, partnerships, companies and businesspersons etc who are connected with various historical events. Sometimes they were merely the locations of an event or else the witnesses of an event or else were passively caught up in events while some were even the active instigators of an historical event. Can you name the type of business in question, its location, the date of the event and the event itself?
1. Boland's
type: bakery
location: Grand Canal Street, Dublin, Ireland
date: 24 April 1916
event: Easter Rising - the smell of the hot cross buns from Good Friday three days earlier must have still been in the air when on a quiet Easter Monday morning the 3rd Battalion of the Dublin Brigade of the Irish Republican Brotherhood under the command of one Eamon de Valera arrived without appointment 
2. Boston
type: steamship company
location: Panama Canal
date: 15 August 1914
event: opening ceremony - the company's SS Ancon was the first ship to pass thru
3. Brewer
type: sugar cane and banking
location: Honolulu, Oahu, Hawaii
date: 17 January 1893
event: overthrow of the Hawaiian monarchy - one of the 'Big Five' companies in Hawaii, a partner Peter Cushman Jones had been appointed minister of finance by Queen Lili'uokalani only 2 months earlier in November 1892, yet along with other 'Big Five' conspirators in the Queen's government they overthrew the monarchy in a coup d'etat and established the 'Republic of Hawaii' with a view to annexation by the US  
4. Bull's
type: boarding house
location: Deptford, Kent, England
date: 30 May 1593
event: death of Christopher Marlowe - often popularly but erroneously described as having been a 'bawdy tavern', Eleanor Bull's boarding house in Deptford was neither a tavern and nor was is known to be particularly bawdy
5. Burghard
type: printer
location: 46 Liverpool Street, London, England
date: 21 February 1848
event: publication of the
Communist Manifesto
by Karl Marx and Friedrich Engels
6. Coeur
type:merchant and financier
location: Poitiers, France
date: 05 June 1453
event: forced to make penance to King Charles VII of France and forfeit most of his wealth for (allegedly) poisoning the King's mistress - the richest commoner in France and one of the wealthiest men in Europe, Jacques Coeur is said to have shown great nobility in his adversity  
7. Coronation
type: cinema
location: Sandhurst Road, Bombay, India
date: 03 May 1913
event: birth of Indian cinema - the Gateway of India was still being built when Dadsaheb Phalke's film
Raja Harishchandra
premiered three miles away
8. Drake
type: oil well
location: Cherrytree, Pennsylvania
date: 27 August 1859
event: first oil rush - Edwin Drake's well was not the first oil well in the world or even the first oil well in North America but his strike in 1859 and the technique used prompted an oil rush from which the global oil industry has never looked back
9. Farina
type: perfume maker
location: Cologne, Holy Roman Empire
date: 06 October 1794
event: occupation of the city by French forces - the Farina family had been making Eau de Cologne for over 80 years when the French invasion prompted the formal numbering of the city's streets, this resulted in the granting of the number '4711' to the Glockengasse address of the Mulhens family, when the Mulhens subsequently launched their own rival scent, the '4711' label would become iconic worldwide and eclipse the Farina original
10. Farriner's
type: bakery
location: Pudding Lane, London, England
date: 02 September 1666
event: outbreak of the Great Fire of London
11. Ford
type: car manufacturer
location: 351 Upper Bukit Timah Road, Singapore
date: 15 February 1942
event: surrender of British Empire forces to Japanese - today known as the 'Old Ford Motor Factory' and a museum, the factory was brand new in 1942 having only opened 4 months earlier in October 1941, Japanese General Tomoyuki Yamashita and British Lieutenant-General Arthur Percival met across the boardroom table 
12. Ford's
type: theatre
location: 10th Street Northwest, Washington, District of Columbia
date: 14 April 1865
event: assassination of US President Abraham Lincoln
13. Gray's
type: ropewalks
location: Boston, Massachusetts
date: 02 March 1770
event: brawl at John Gray's Ropewalks - this incident between ropewalkers and British soldiers is believed to have greatly heightened tensions in the town leading to the Boston Massacre 3 days later
14. Halkokari
type: tar and lumber warehouses
location: Halkokari beach, Carleby (Kokkola), Finland
date: 07 June 1854
event: Skirmish of Halkokari - British marines are repulsed by Finnish and Russian defenders of the warehouses. Carleby had been one of Europe's leading producers of tar and the British Royal Navy had been one of its biggest customers. With the outbreak of the Crimean War, however, British assets in the Russian empire were frozen. The tar had apparently already been paid for so the Royal Navy was either trying to take it by force or else trying to destroy the warehouses - depending upon which narrative one believes.
15. Hertz
type:car hire
location: billboard atop School Book Depository, Elm Street, Dallas, Texas
date: 22 November 1963
event: assassination of US President John Kennedy
16. Mandarin Duck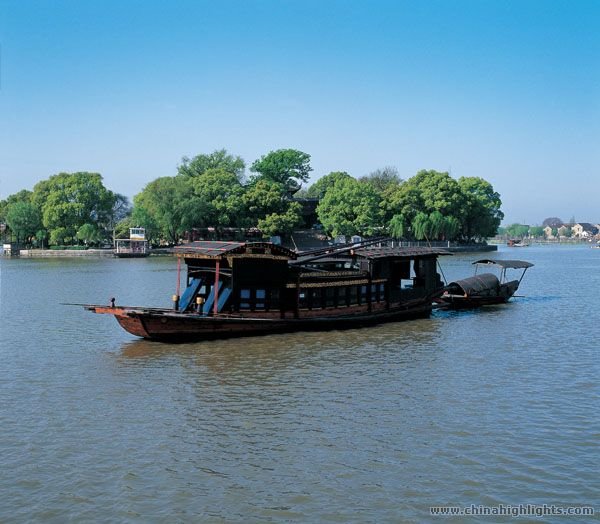 type: pleasure boat
location: South Lake, Gahshing, Chekiang Province, China
date: 23 July 1921
event: foundation of the Chinese Communist Party - the exact date of the founding is disputed because the delegates had met earlier in the month in house on the Rue Wantz in the French Concession of Shanghai, that meeting, however, had been broken up by police and so the delegates reconvened 50 miles to the south of the city on a hired pleasure boat
17. Pinzon
type: ship owners
location: Palos, Spain
date: 23 May 1492
event: decree by King Ferdinand and Queen Isabella that the town of Palos provide 2 caravels for use by Christopher Columbus on his forthcoming voyage
18. Sawyer Miller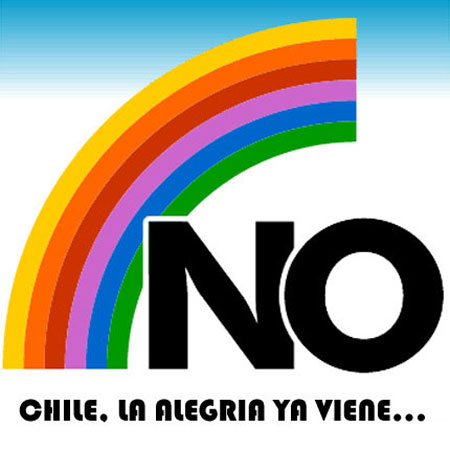 type: advertising agency
location: Santiago da Chile
date: 05 October 1988
event: Chilean national plebiscite - the question as to whether President Augusto Pinochet was to remain in office for a further 8 years was put to the vote, somewhat unexpectedly the 'No' campaign won 56% to the 'Yes' campaign's 44%, the events are depicted in the fictionalised film 'No' (2012) - the film, however, writes the role of the US-based Sawyer Miller Group and their man in Santiago the UK's Mark Malloch Brown (now Lord Malloch-Brown) out of the story   
19. Shell
type: oil extraction
location: Port Harcourt, Rivers State, Nigeria
date: 04 January 1993
event: Ogoni Day - mass demonstration by hundreds of thousands of people in Ogoniland against environmental degradation of the region by the oil extraction business, as a result the main focus of the demonstrations (namely Shell) became ever closely allied with the federal government and the latter responded by taking a hard line against the demonstrators culminating in increasing strife and violence    
20. Turners & Growers
type: produce company
location: Monahan Road, Auckland, New Zealand
date: 15 June 1959
event: the re-branding of Chinese gooseberries as 'kiwifruit' - it worked
P.S. Some are very famous while others are quite obscure.
P.P.S Clues pending.