Not quite dead, but what does life have in store for Hamley's now that it is being bought by a Chinese shoe manufacturer?
William Hamley, a Cornishman destined for the tin mines but who left for London at 20 years of age in 1760 instead and fulfilled his dream of opening a toy shop, would be aghast, I think, at this latest twist in his once beloved legacy. There are some things which, without being nationalistic or smug about it, Britons could both point to as evidence of their civilised status and assume would always shine as beacons of solidity and steadfastness in turbulent times. Not least amongst these, for over 250 years, has been Hamley's.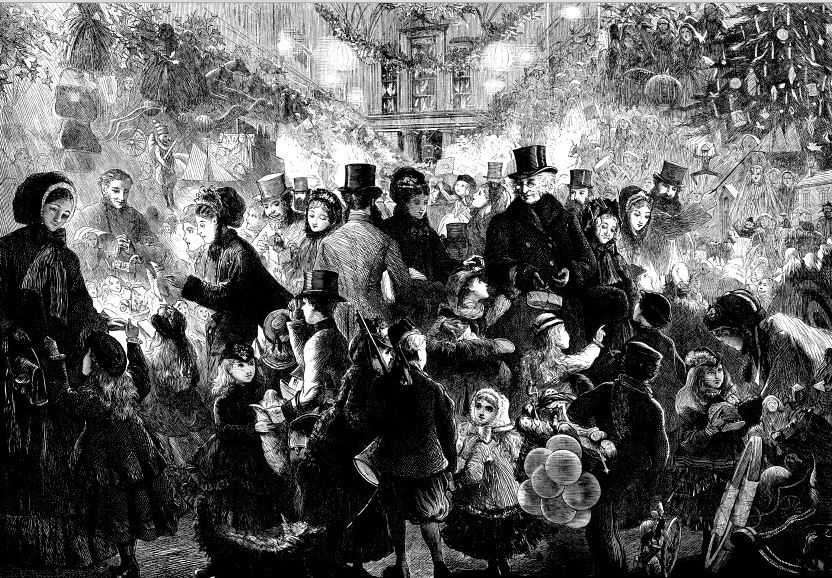 Hamley's first shop was situated in High Holborn and until its demise in a fire in 1901 was known affectionately by generations of Londoners as "Noah's Ark", Hamley's original name for his "emporium of frivolity", as the rather starchy Times once described it in an editorial criticising a Victorian trend towards pandering to children's annoying tendency to non-utilitarian superficiality (ie. toys). The picture above depicts a typical pre-Christmas assault on the boutique in the 1800s, a scene that anyone who has visited their Regent Street branch (now the recognised mothership of the brand) in recent generations would readily recognise.
The Nazis did their best to deprive the world of such a jewel - the Regent Street shop was bombed no less than five times through the war - and in latter years a succession of takeovers and its evolution into a holding company responsible for several other retail brands associated with "non-utilitarian superficiality" has transformed William's old toy shop into a world-wide franchise.
But at least throughout all its turbulent years two things remained constant - its stores ran under an ethos in which employees were taught from day one that the most important customers through the door should never be looked down upon merely because of their lack of height, and of course Hamley's "Britishness" (there is really no other word that can best apply) even though many may not realise that its actual ownership the last few years has been in the hands of a French consortium.
Now the giant Chinese footwear retailer, C.banner International Holdings, is poised to take over. And if the rumours are to be believed a "deep and revolutionary review" of the franchise by the new owners will see much sold off. Even the Regent Street outlet is not immune from this possibility, it has been rather dryly and harshly noted by CBIH when addressing potential investors on the Hong Kong Stock Exchange.
When William Hamley dreamed in Bodmin of once owning "the Finest Toy Store in the World" he had only one real ambition - to establish a career fueled by the happiness of children. I wonder how much of that simple aim remains to be found within the boardrooms, landscape offices and corridors of C.Banner International Holdings Ltd.?